Aircraft in Pixels 2 | Albatros D.V
The next update to Aircraft in Pixels / Albatros D.V will bring a slew of new features, the most exciting of which is probably the customizable project materials that will form the basis of your Albatros build. You'll be able to choose from nearly infinite combinations of wood, metal and fabric finishes when you initiate your project. Cool stuff!
To get there, however, I need to finalize all of the models and, more importantly, the texture maps that are involved. The wood paneling piece is done; I'm currently working through all the external painted metal parts (struts, fairings, hatches, hinges, cowlings -- there are a lot of them!) so that you can choose an overall finish for these parts when you embark on a new construction. I've just finished the landing gear subassembly -- one of the larger work piles in this regard -- and I'm quite happy with how it came out: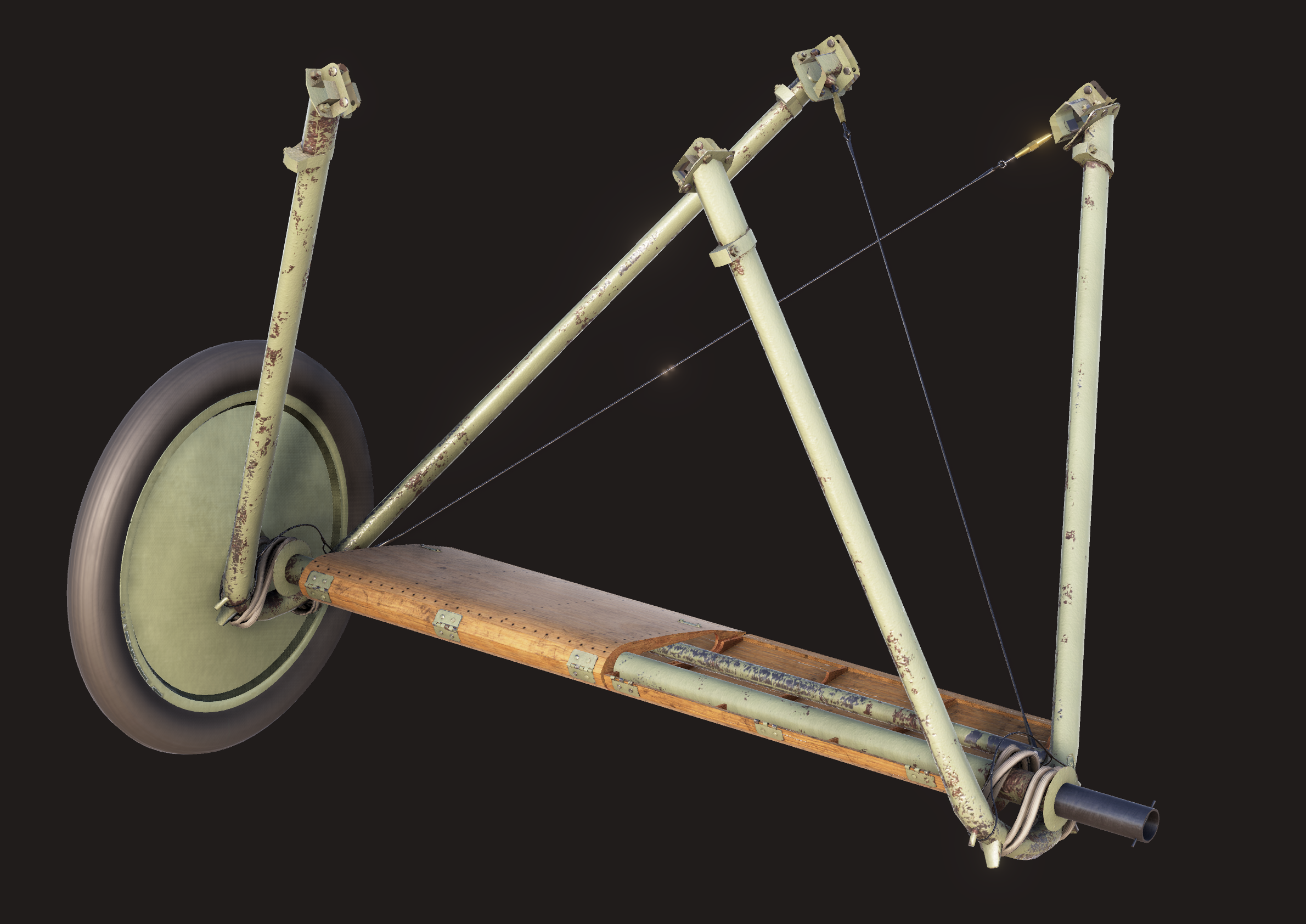 Next up are the "N" shaped cabane struts, aileron fairings, a few miscellaneous fittings and this part of the job will be complete.
Thanks for stopping by!
--Bo
Get Aircraft in Pixels 2 | Albatros D.V