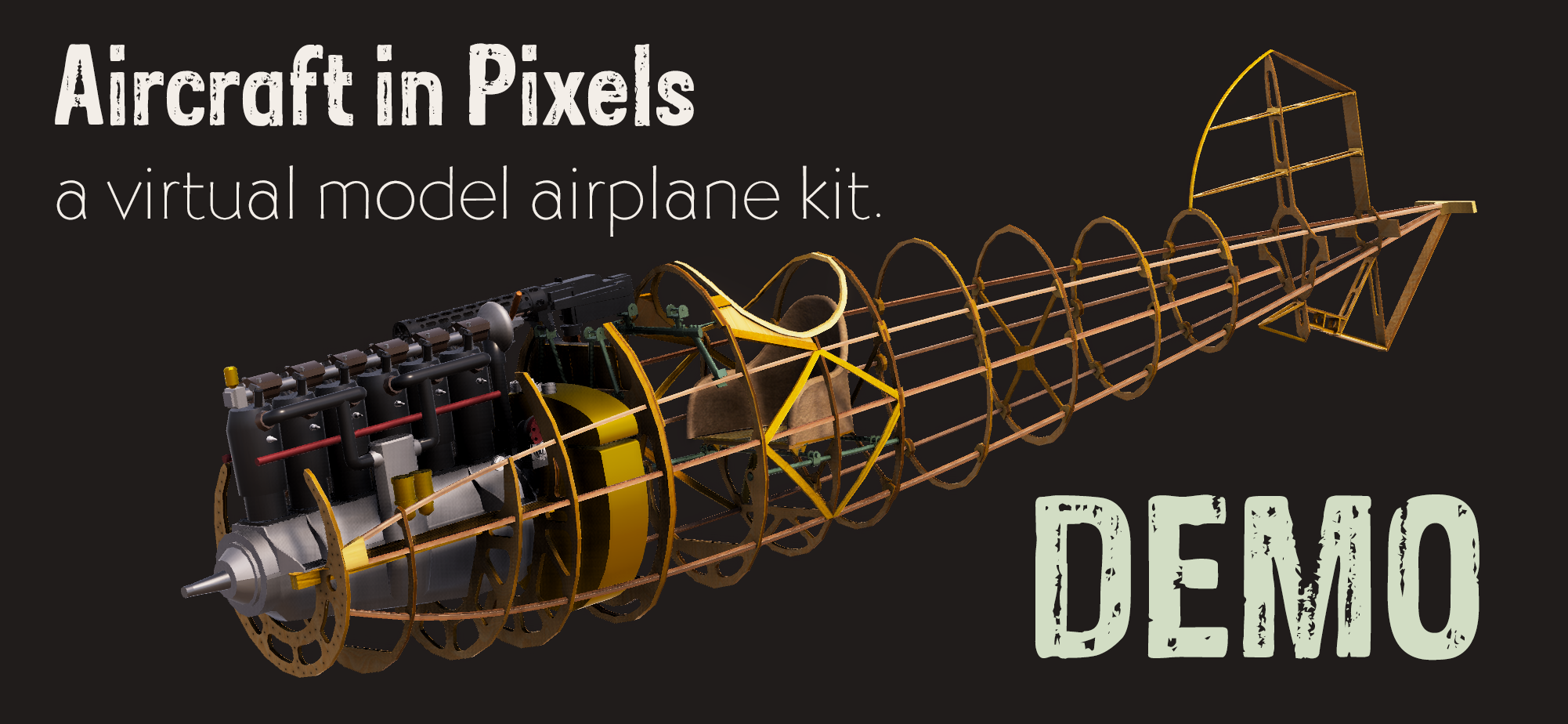 Aircraft in Pixels (Demo)
A downloadable virtual model airplane for Windows and macOS
This is a free demo version of Aircraft in Pixels. Like the full version you'll build, paint and decal a model WWI Albatros D.V fighter plane. No fumes! No spills! No carpet monster!
The full version includes decals and masks for 5 different historical Albatros D.V fighters (with more to be included currently in development) as used by the Jasta pilots in 1917 and 1918. The full version allows you to save progress including the paint schemes you produce, view your models on a display shelf and in a photo studio where you can capture stunning images of your creations.
The full version will also be receiving periodic updates to the underlying model, adding more steps and ever more details over the weeks to come.
Download